VIP All Inclusive Casino Golf Schools
- Biloxi, MS
Beau Rivage Resort and Casino
and
Shell Landing Golf Club
Located in the heart of the Mississippi Gulf Coast-
Biloxi Golf Schools in Biloxi
BEAU RIVAGE RESORT & CASINO
Southern hospitality defines Beau Rivage. With 1,740 elegantly appointed guest rooms, including 95 luxurious suites offering panoramic views; you'll love this southern beauty. We have distinctive dining, superstar entertainment and endless excitement.
Biloxi is just a short drive away from New Orleans and Mobile- Alabama.
YOUR COMFORT IS OUR PRIORITY
Our Biloxi, MS casino resort is built with two things in mind – pleasure and comfort. The 1,740 rooms at the Beau Rivage Resort & Casino include panoramic, city, and ocean-view rooms. There are a number of restaurants on-site, perfect for any perceptive palate from fine dining to buffets to quick-stop food shops. Beau Rivage also hosts a number of A-List artists, comedians, and entertainers from across the U.S. And if that's not enough, our golf school students have exclusive access to the Shells Landing Golf Course, just minutes away from our front door.
Loved everything about my stay
"During my stay at the hotel, I had every chance to enjoy myself at the hotel and at the casino. It was a treat for me to enjoy a very clean and elegant bedroom as well as a gorgeous bathroom. Plus, the staff was very helpful whenever I approached them for assistance. Overall, it was a great experience." – Rina
Great hotel and casino
"Everything about the hotel oozed with fun and excitement, and the room itself was relaxing, comfortable, and very clean." – Barney L.
We've got the games you want to play! From blackjack to slots, you'll find all the action here, 24 hours a day. Grand Biloxi's all-new casino floor brings you 800 slots and 35 table games – and we bring you ways to win beyond your wildest dreams. From the latest games to the best casino classics, there's no shortage of action on our casino floor!
Shells Landing Golf Club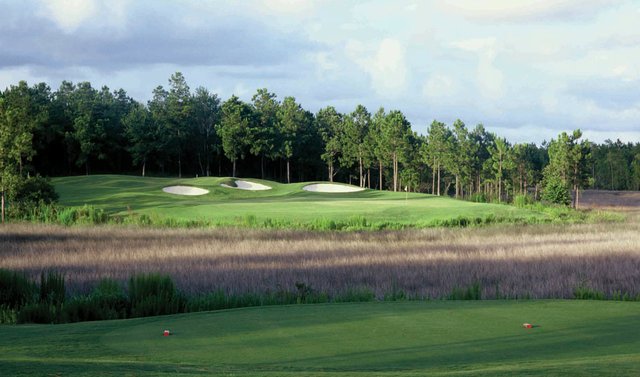 "Shell Landing Golf Course is a 10. It's on our Platinum List."
-IP Casino, Resort & Spa
Golf Digest names Shell Landing among America's Best New Courses of 2002. 
The January 2003 issue ranked the Davis Love III championship design #5 in America in the Best New Upscale Public category, and the only one in the top 5 located in the South.
In 2007 Shell Landing was recognized by Golf Digest when it was presented the "Architecture Award' in recognition of our outstanding design and was named amoung the "Best Golf Courses in the State."
Exemplary personal service, five sets of tees, and immaculate course conditioning make a visit to Shell Landing a rewarding, enjoyable experience for golfers who demand the best. A beautiful clubhouse and deck offer every amenity.
Shell Landing features a complete 15 acre state of the art practice facility, along with locker rooms for the golf school students
The Mississippi Development Authority (MDA) Division of Tourism has announced that five public-access golf courses have been named best-in-state by Golfweek magazine in its 11th annual "America's Best" course rankings. The five courses – in order of rank with their architects and locations – are:
No. 1: Grand Bear Golf Club (Jack Nicklaus, Saucier) – Casino Golf Schools Location
No. 2: Dancing Rabbit Golf Club's Azaleas Course (Tom Fazio/Jerry Pate design, Philadelphia)
No. 3: Shell Landing Golf Club (Davis Love III, Gautier) – Casino Golf Schools Location
No. 4: Dancing Rabbit Golf Club's Oaks Course (Fazio/Pate, Philadelphia)
No. 5: Canebrake Golf Club (Jerry Pate, Hattiesburg)
Casino Golf Schools is excited with the addition of Rick Fulkerson and Shells Landing to it's collection of world class PGA Instructors and golf facilities. Rick Fulkerson, a Class A member of the PGA of America, is the Director of Instruction for Casino Golf Schools in Biloxi, MS. Rich is has been teaching golf for over 25 years in the Biloxi area. Rich enjoys teaching all types of players and has had success with players of all levels. Students get ready for the golf vacation of your life.
Casino Golf Schools All Inclusive Rates
---
Beau Rivage Resort and Casino – Biloxi, MS
Packages
Commuter
Single
1 to 1 Ratio
Double
2 to 1 Ratio
Quad Rate
4 to 1 Ratio
2 Day / 2 Night
$1099.00
$1599.00
$1299.00
$1249.00
3 Day / 3 Night
$1449.00
$2299.00
$1899.00
$1799.00
4 Day / 4 Night
$1899.00
$2999.00
$2499.00
$2349.00
5 Day / 5 Night
$2349.00
$3799.00
$2999.00
$2799.00
Questions E-mail us at casinogolfschools@gmail.com
Call 800-756-5052 to Register